Description
Aerial Yoga Hammock Kits | All 20 Colours available | Free Shipping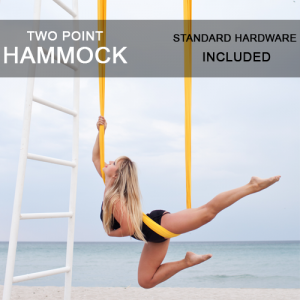 Our Aerial Yoga Hammock Silk Fabric is available in a gorgeous 20 colours and is industry standard 40 Denier Nylon Tricot – a beautiful low-medium stretch fabric. Our hammocks are PERFECT for aerial yoga or aerial workouts, inverting, stretching, tricks, dance, or just relaxing!
Aerial Yoga Hammocks listed here are a single sling with two rigging points.   This kit comes with 5.5 yrd of length  – 9 ft wide with STANDARD rigging option.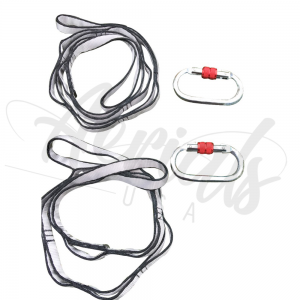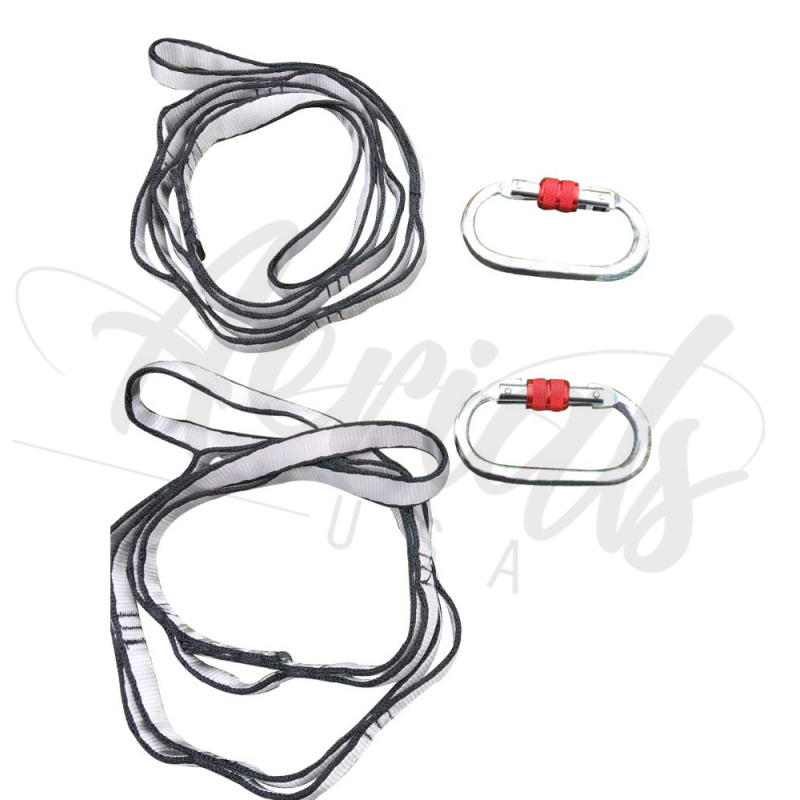 Standard Hardware Option:
2 x daisy chains
2 x Steel Carabiners (Rated 24kn)
All hardware is professionally load rated
(to ensure user safety)
Our fabric is:
Flame retardant
5.5 yrd (5 mtr) of Aerial silk Fabric Included (length)
& 9ft wide (with the stretch across the width)
1950lb Breaking Load, 440 lb Safe Load
Machine Washable (Delicates, Cold wash)
Environment friendly dyes
22 different colours available
---
REMEMBER! To always remain safe. We always recommend your product to be hung professionally – your safety is your responsibility. Always ensure you check and test rigging and regularly check your equipment before use.
Please keep in mind that most of our products are of a customized nature regarding size and length, therefore please allow up to 6 working days (not including weekends and Public Holidays) to process, depending on influx of orders. We will then update you with your tracking number. Enjoy your purchase – we know you'll love it!